Experience an outdoor Drop Spa in a luxurious archipelago hotel close to nature
In June 2021, a luxurious archipelago hotel opened its doors to the pristine nature of the Ingå archipelago. It was obvious that the guest suite would have an outdoor spa from Drop.
In June 2021, a luxurious archipelago hotel opened its doors to the pristine nature of the Ingå archipelago. When the hotel was planned and built, it was obvious that the guest suite would have an outdoor spa from Drop. "We wanted to create a place that inspires tranquillity and where stressed people can stop, enjoy the nature and relax for a while. In addition, it had to be a very high-class hotel providing memorable experiences. In that frame, Drop's superior outdoor spas fit in perfectly," says Jussi Paavoseppä, Hotel Director at The Barö.
The Barö is an exclusive hotel in the middle of a magnificent archipelago at Barösund in Ingå. The newly opened hotel has quickly become a proper success. In less than a month it was fully booked for several months ahead and had almost a thousand people on the waiting list. Here we can talk about the great demand for unique experiences in a pure natural setting close to the sea.
The new hotel has also been mentioned in the magazine Vogue Scandinavia as one of five unique hotels where you can relax far away from the hustle and bustle of daily life. Despite this, The Barö is only about an hour's drive from Helsinki.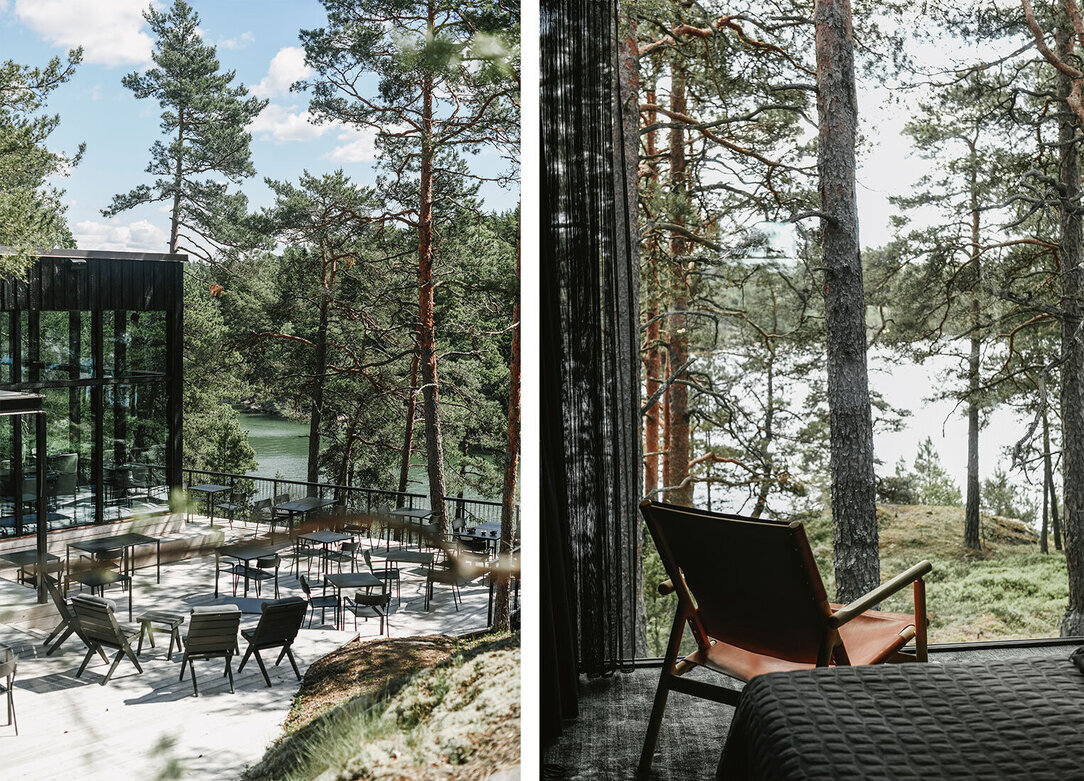 SUSTAINABILITY AND ECOLOGICAL VALUES ARE IMPORTANT
Jussi Paavoseppä says that when he visited there for the first time, the rocks and knotty pines spoke to him, and he immediately had a vision of how it would all come to be. The buildings would blend into the nature, and the construction would take place with the least possible damage to the environment. "In the beginning, we built roads and wooden walkways that everyone had to use during the construction period in order not to harm the landscape. The buildings themselves consist of movable log-framed modules, which were assembled in a factory and lifted on-site by crane. All in all, this makes the nature look virtually untouched, despite all the construction activity," Paavoseppä explains.
The ecological thinking did not end with the buildings; some of the hotel's electricity is produced with its own solar panels, the drinking water is taken from its own well, and it has its own sewage treatment plant.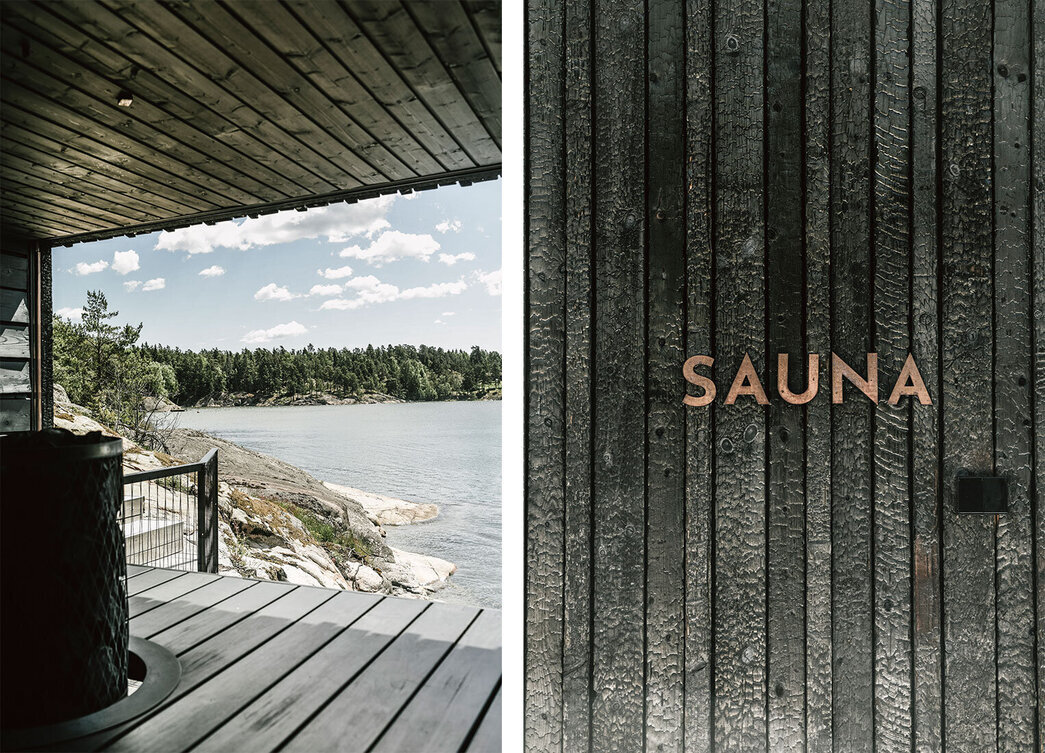 THE SPA IS THE ICING ON THE CAKE
The hotel currently has 12 double rooms, with plans for seven more and a restaurant and sauna building. The sauna is located down by the sea, and on its terrace, you will find a Drop-Vuolle outdoor spa, one of the top models. "We will order more outdoor spas, and we would also like them in a smaller size that would be better suited for our double rooms, which accommodate only two people. I have expressed my wish, so let's see what happens," says Paavoseppä.


The Barö has focused on choosing small, skilled Finnish craft companies to work with. Paavoseppä points out that the stylish design already makes Drop Design Pool's outdoor spa baths stand out from the crowd. "When we talk design, Drop Design Pool has no real competition in either Finland or Europe. In addition, technically they are high-quality, ergonomic and made for the Nordic climate."


Especially in winter when the air is cold, it is refreshing for the body and soul to immerse yourself into a warm and comfortable spa on a dark evening, perhaps with a dear friend and a glass of bubbly in hand to enjoy a starry sky. Those who choose to stay in the hotel suite can enjoy their very own private Drop-Vuolle outdoor spa. Paavoseppä says that he believes that the spa has helped the hotel's sales because it has also been able to offer that pleasure. "Especially the outside spa in the suite has been experienced as the icing on the cake by the guests."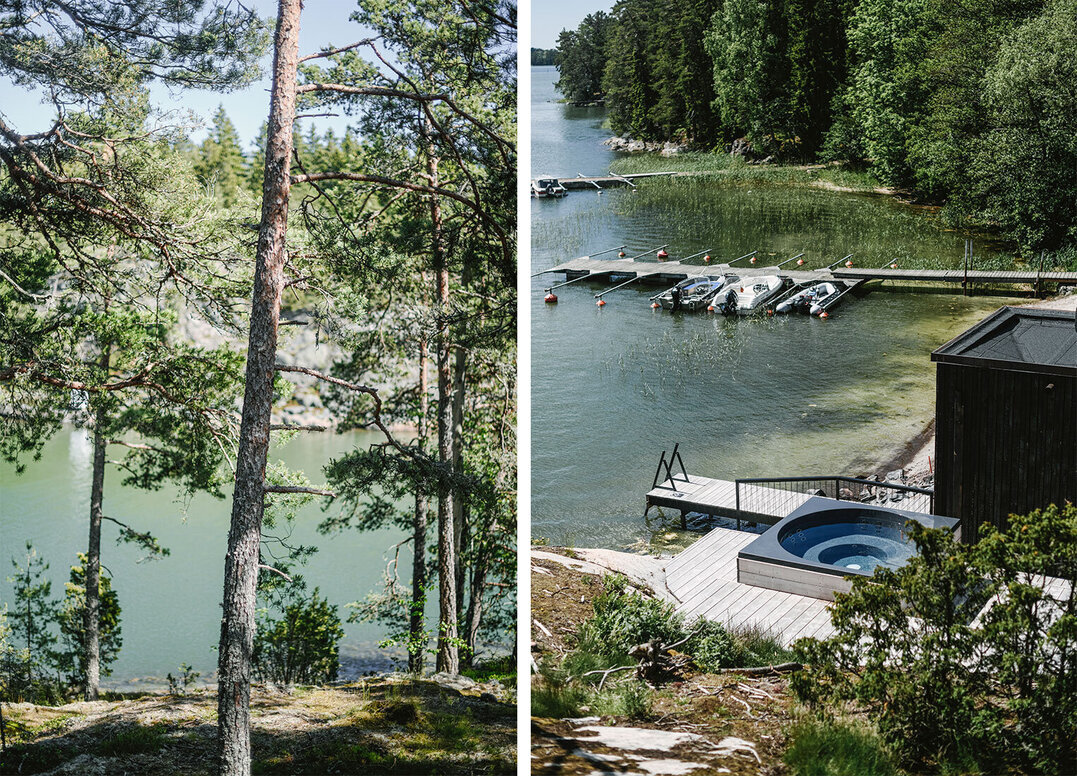 DROP DESIGN POOL + THE BARÖ = REWARDING COLLABORATION
For Drop Design Pool, a good design is something of a do or die. "Our outdoor pools differ from other makes because of their minimalist and elegant shapes and the fact that they are easy to use. This is one of the reasons why our pools blend in so well with the splendid nature at The Barö," says Ilkka Haapaniemi, CEO of Drop Design Pool.
According to the company, there is an apparent demand for smaller outdoor pools for about four people, and planning is underway to get such designs into the product range. "However, I cannot promise that they are available for purchase already next spring, but they are coming soon," Haapaniemi confirms.


Ilkka Haapaniemi is very happy and satisfied that The Barö chose Drop outdoor spas. "A high-class customer like The Barö sets high quality standards and is, of course, an essential reference for us. In addition, we gain visibility among both potential domestic and foreign customers when they visit The Barö. We can also refer our interested customers to visit the hotel to try out the pool in a great environment," says Haapaniemi.


Both Ilkka Haapaniemi and Jussi Paavoseppä consider their relationship as something more than just a customer relationship. "It is an example of good cooperation that, in our opinion, both parties clearly benefit from and where the brands support each other. Our collaboration has worked superbly, and we have already planned for it to continue," state Haapaniemi and Paavoseppä.