Villa Havet
The eco-friendly and modern stone house highlights the surrounding nature in a unique way. Drop S spa brings everyday luxury.
2023 HOUSING FAIR IN COASTAL LOVIISA
The 2023 housing fair will take place in the coastal city of Loviisa. The fair area is a new seaside residential area called Kuningattarenranta, being built on the east coast of the bay of Loviisa. The area offers an opportunity for high-quality and private waterfront living located close to the city center.
The area offers wonderful views to the opposite shore's historic lower town, dating back to the 18th century. The floating pedestrian bridge allows you to go from the fairgrounds directly to Laivasilta's beautiful salt granaries and from there through the old town to the center of Loviisa.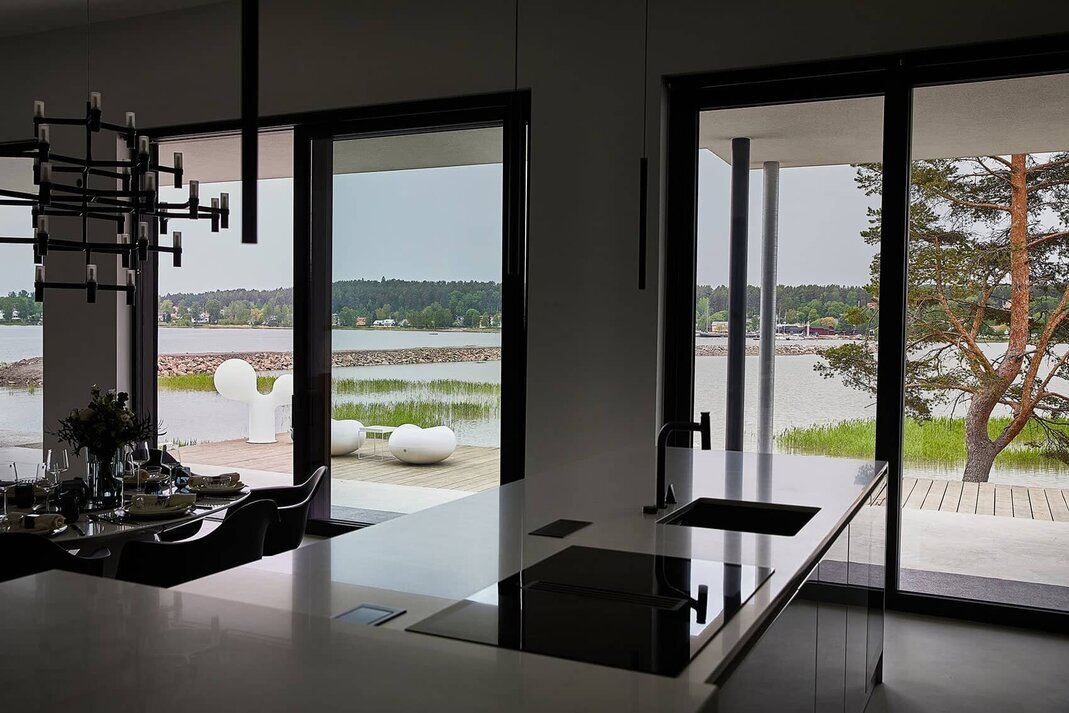 Photo: Krista Keltanen
Villa Havet is an eco-friendly, modern stone house built on one level, and designed for two adults and their two frequently visiting adult children. In addition, the family includes three dogs.
"We had already decided not to start building any more, but when the plots of Kuningattarenranta were published, we noticed that the location meets all of our criteria for dream living. Loviisa is a small coastal city with an interesting history," says Tomi Lehtonen.
The inspiration comes from the surrounding nature, the color palette is natural and restrained. The style of the house is minimalistic, clear and timeless, without forgetting everyday luxury. The interior of the house does not divert attention from the wonderful nature, which is uniquely displayed in Villa Havet.
"The location by the sea has greatly influenced the appearance of the house, the architectural choices and the interior. We have large windows, and instead of paintings, we admire the incredible landscape. The architecture also had to take into account the harsh weather conditions of the seafront location," Lehtonen continues.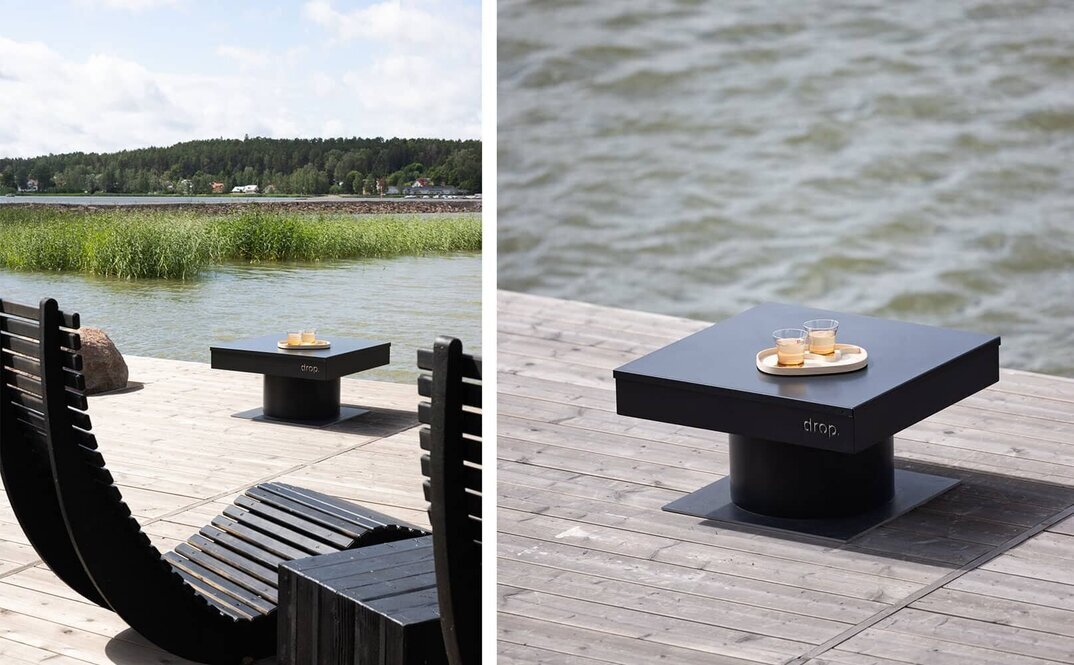 DROP S -ULKOALLAS OLI SELKEÄ VALINTA TERASSILLE
The minimalist Drop S was placed on the stone terrace of Villa Havet. It is accompanied by a Drop Design fireplace. The flow for the Drop S outdoor spa is created by four 6" massage nozzles. The electrically heated Drop spas are designed for year-round use and can always be considered ready-to-use, regardless of the weather.
"When choosing the spa, it was very important to us that it fits in with our elegant architecture and interior. Another key point was that the spa could be completely embedded into the stone terrace so that it does not cover the large windows facing the sea".
The Finnish designed and manufactured spas blend seamlessly into any outdoor space and can be embedded into the terrace for an even more subtle look.