Lyngvær Lodges Lofoten
Exclusive, Nordic and minimalistic. These words perfectly sum up the atmosphere of the Lyngvær lodges in Lofoten. Visitors can enjoy beautiful northern lights or magical midnight sun, while soaking in Drop spa.


LUXURY IN LOFOTEN
Lyngvær Lodges Lofoten aims to provide exclusive lodges by the sea in the heart of Lofoten in Norway. The lodges are designed to offer a unique experience in a natural setting while being in close proximity to the town centre and all the endless activities Lofoten has to offer. Without any disturbance from nearby buildings or lights, the location also provides an optimal opportunity to witness the spectacular aurora borealis as well as the beautiful midnight sun.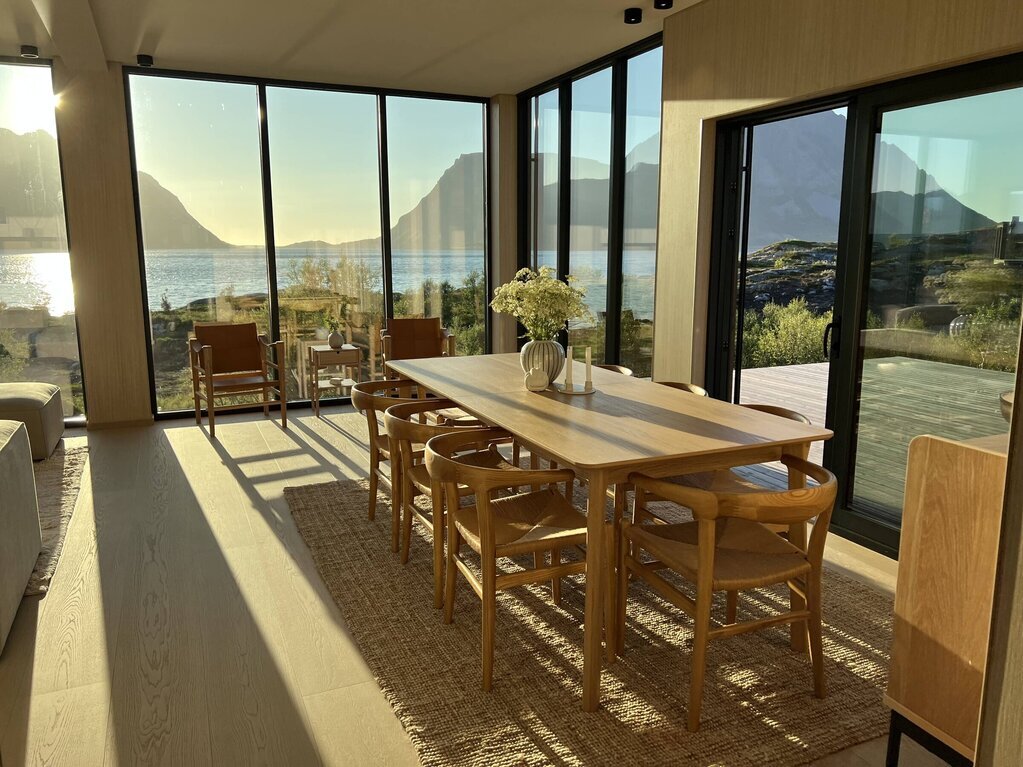 SUSTAINABILITY IN MIND
"It has been essential for us to build in a way that preserves nature. Among other things, this involves using natural materials economically and selecting materials that minimize the burden on the Earth as much as possible", describes Silje Håland from Lyngvær Lodges.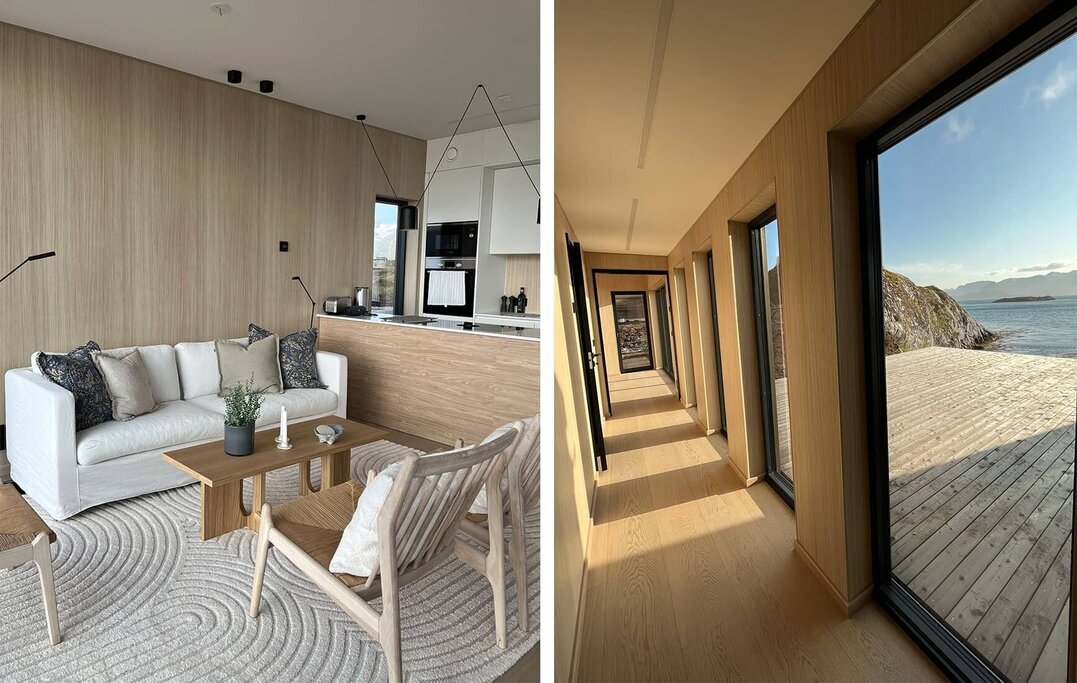 The lodges are built with a focus on sustainability and are constructed with high-quality wood and Siberian larch cladding treated with iron vitriol, making them maintenance-free. The interiors are designed to give an airy and exclusive feeling, with a ceiling height of up to 270 cm and extensive use of floor-to-ceiling windows.
"We have also tried to construct the cabins in a way that minimizes their impact on the surrounding area and does not burden the environment. Our partner and contractor also have a strong focus on environmental consciousness and sustainability", Silje continues.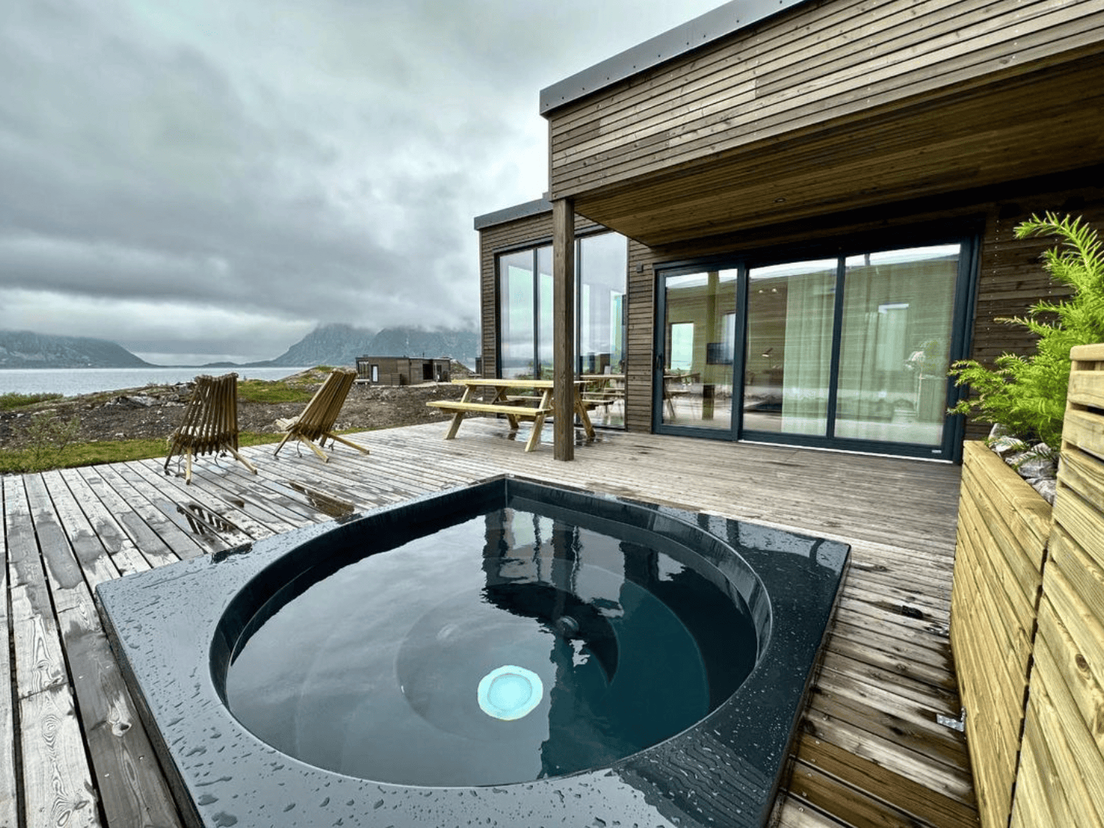 MINIMALISTIC SPA
"Our general manager received a tip from a friend, leading us to select Drop Spa. We were drawn to their elegant and minimalistic design, which we believe complements the style of our cabins."
Drop Spas are designed and made in Finland, ensuring a first class bathing experience. Drop spas are crafted using state-of-the-art technology and top quality materials, with great attention to even the smallest details. Drop spas come in several unique models. Chose between atmospheric or massaging nozzles, all in the same in unique Drop shape.
"I personally tested one of the Drop Spas and must say they integrate seamlessly with Lyngvær Lodges. I was particularly impressed by the drop shape and minimalistic design, which allows the breathtaking view at Lyngvær Lodges to take center stage without distraction", Silje concludes.