Home between the pines
Minimalistis Drop S spa decorates the beach sauna, which is built on a seaside plot 20 kilometers from the family home. The warmth of the sauna and the spa are enjoyed throughout the year.
Timeless design
Heidi and her family live in Central Ostrobothnia near the city of Kokkola in a one-story house which was finished in 2017.
"Our home is a 265 m2 Kannustalo Harmaja, and we were heavily involved in its design. The living room and the kitchen are one open space, where the room height rises to almost 6 meters," says Heidi.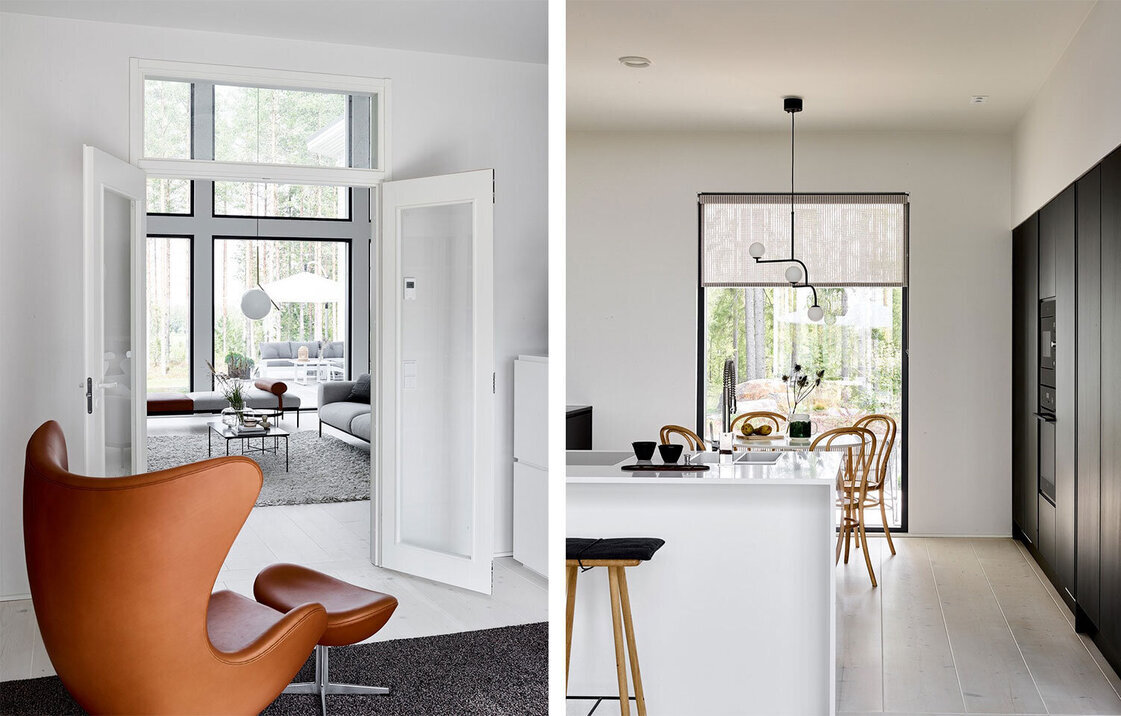 Photos: Krista Keltanen
Heidi's own style is pretty timeless and she rarely gets any new furniture or rearranges the ones she already has. The base colors are white, grey, beige and black. Heidi brings color to her decor by changing small details like pillows, vases, candles or flowers.
"I get inspiration for decor by following both Finnish and foreign homes on Instagram and by reading magazines on the subject", describes Heidi.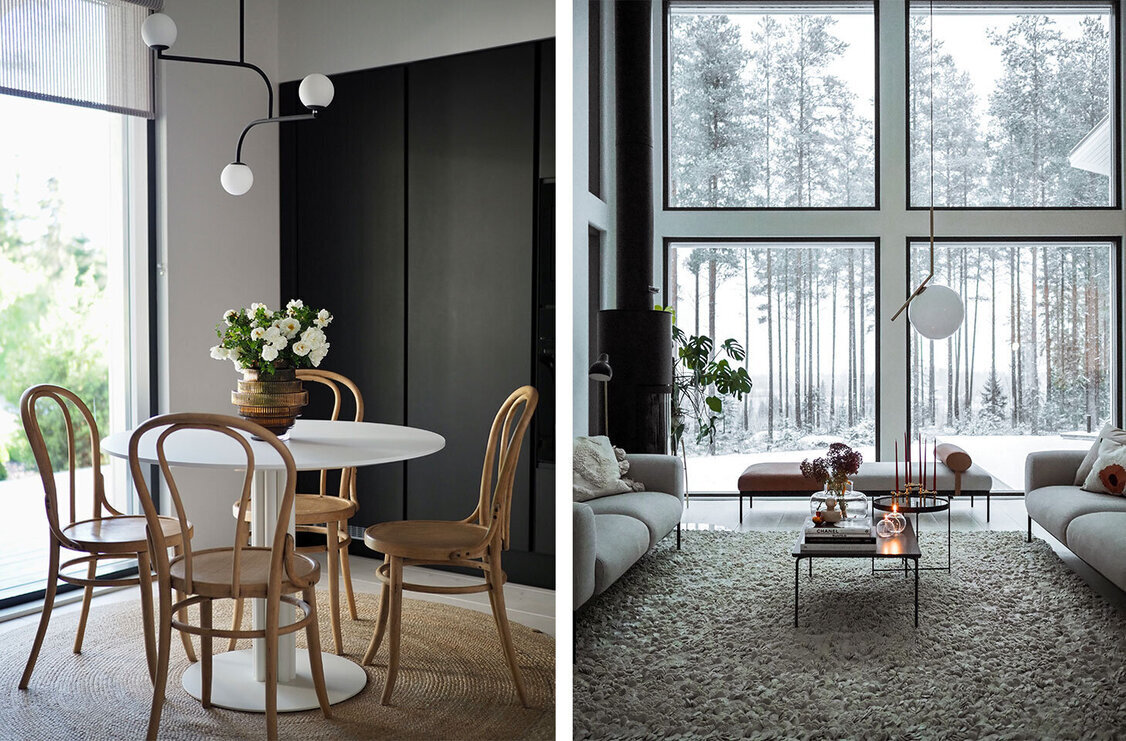 Photos: @honkainkeskella


MINIMalistic beach sauna
Last summer, the family built a beach sauna on their seaside plot twenty kilometers away. In addition to the sauna and bathroom, the 45-square-meter beach sauna has a little bedroom and a small kitchen. It is a completely heated space, so the family can spend time there all year round.
For Heidi, quality has been important in the construction project - both in materials and in the quality of the work. Some choices may have been more expensive but proven to last and therefore are more affordable in the long run. The same applies to the selection of a Drop spa for the beach sauna's terrace.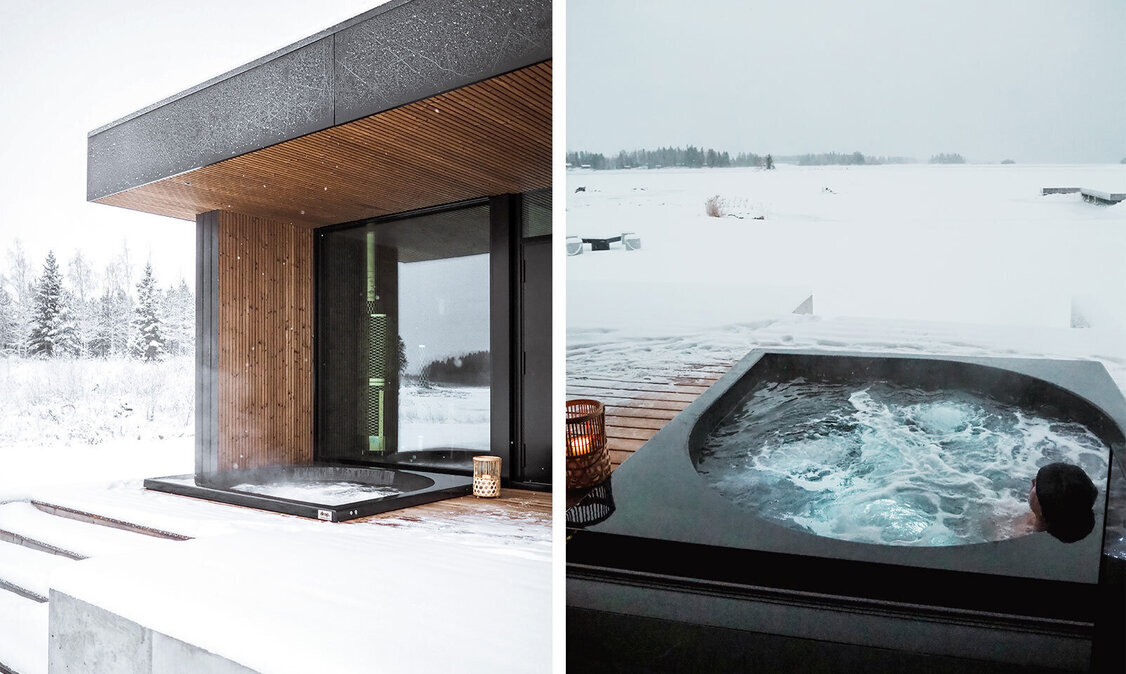 Photos: @honkainkeskella
"As soon as we decided to put a hot tub on the sauna's terrace, I knew I wanted a Drop spa. I have always admired the beautiful design language of the spas and they are of high quality. And best of all, they are designed and manufactured in Finland".
The Drop S spa was chosen for the terrace and it fits Heidi's family of four well. The flow of the Drop S spa is taken care of by four 6" massage nozzles. The electrically heated Drop spas are designed for year-round use and they can always be considered ready for use - whatever the weather. Just open the lid and enjoy.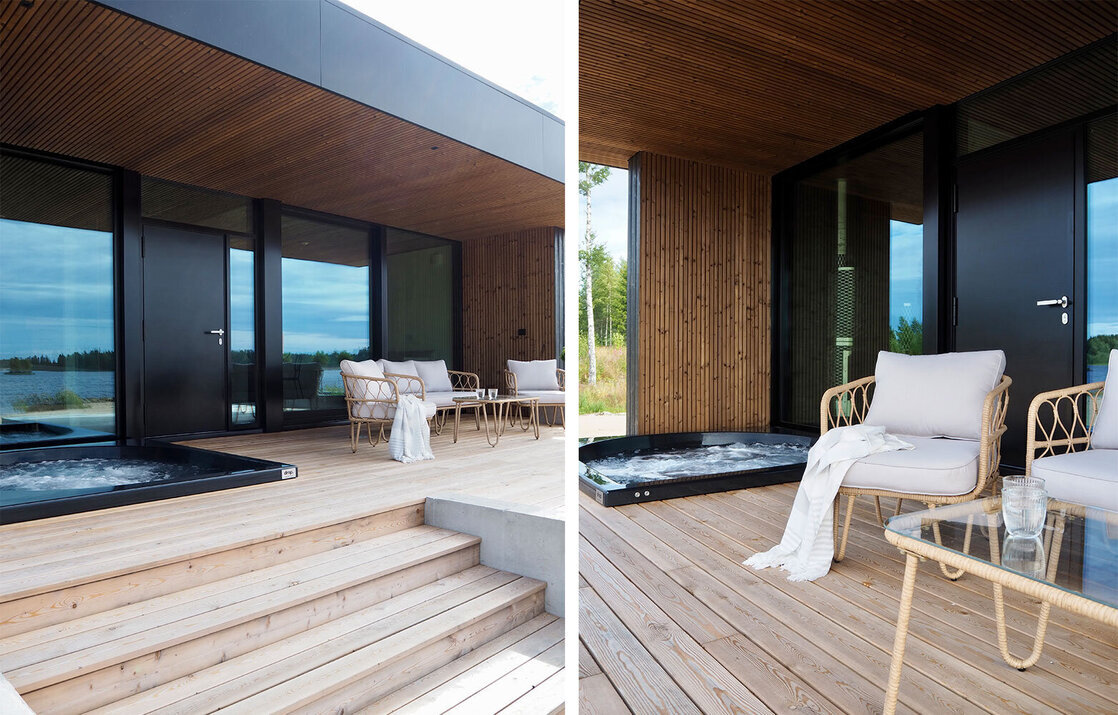 Photos: @honkainkeskella
"It's wonderful when you can still enjoy the seaside even when the weather has started to cool down. After the sauna you can hop into the warm bubbles while enjoying the open air and sea view. The water in our spa is over 40 degrees, warm enough even for cold sensitive people like me. We've even had two families in the spa at the same time - a total of 10 people! I'm looking forward to being able to properly test the Drop spa in extreme cold weather in candlelight", concludes Heidi.
You can find more pictures of Heidi's home on Instagram @honkainkeskella