Villa Ladon lumoa
A minimalist but cozy house was built on top of a high slope plot. Drop Vuolle spa was sunk into the large terrace. It is a perfect place to relax with family and friends.
Sanni Kurki's family home is located at the top of a high sloping plot, completely in its own peace. In addition to Sanni, her partner Miika, first-born daughter Isla and two dogs live in the house.
"We searched for a ready-made new home for quite some time, but on one cold winter night we just came to see this plot in Vantaa. Once we got here our decision was made - we would build the house of our dreams ourselves," says Sanni.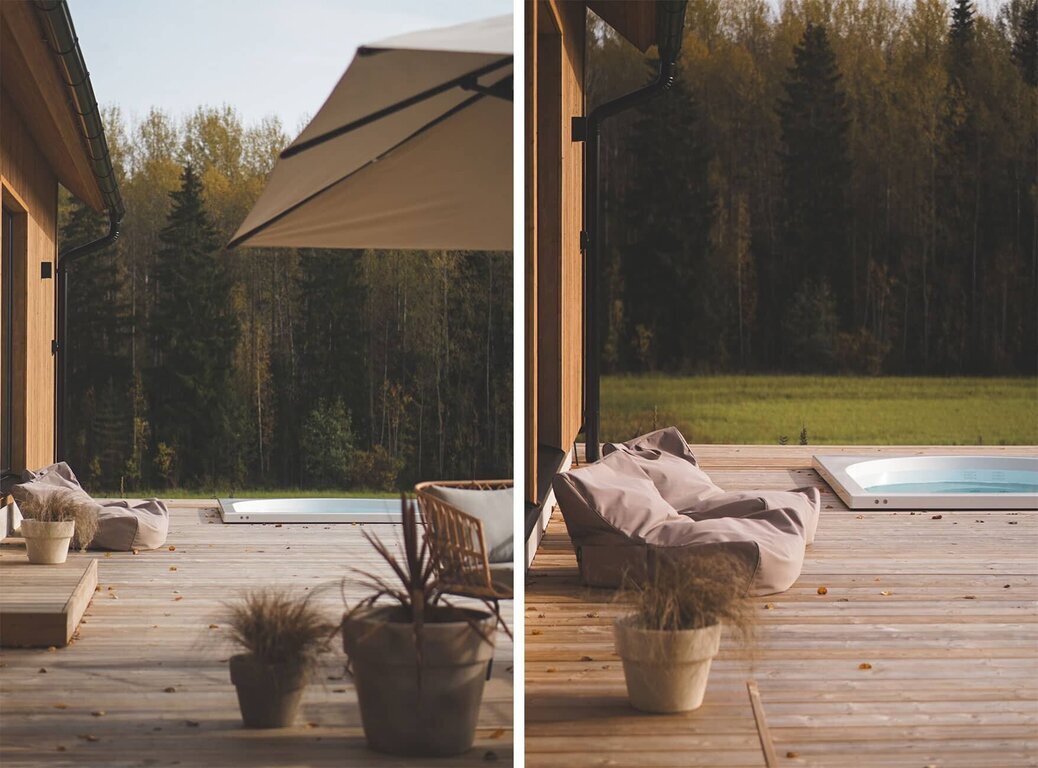 The FIRST CONSTRUCTION PROJECT TOGETHER
This project was the couple's first construction project. Sanni's partner owns his own painting company, which allowed them to dare to start the construction. From his experience of running a company they got all the know-how that they needed. Sanni worked on the construction as a project manager, taking care of bureaucracy and paperwork. The elements for the building were supplied by Kannustalo, but everything else was planned, designed and implemented by the couple themselves.
"The interior work on the house lasted from the beginning of August until the end of October during which I learned a tremendous amount about construction. It took a lot but has given back twice as much. At times we already picture the next project in our minds, but first we need to rest a bit and take a little breather," says Sanni.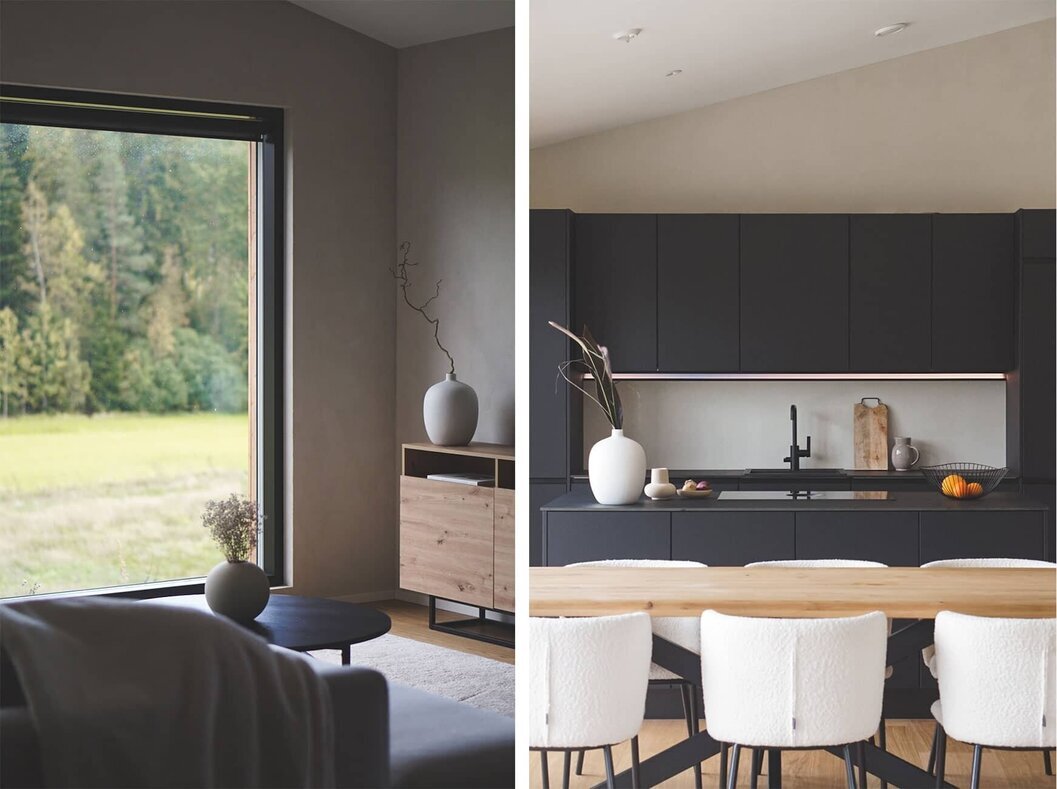 Japandi and Nordic minimalism describe the style of the couple's interior design. Durability, domesticity and aesthetics were the most important values when choosing materials. The family includes two dogs, which is why they wanted to invest in high-quality and durable materials. The fixed furniture were chosen from smaller domestic suppliers.
"I like simple and minimal interior design, but never cold or cramped. At home you should be overwhelmed with a warm sensation, even if it is not filled to the brim with goods or various decorative items."
A PLACE FOR RELAXATION


A white Drop Vuolle spa was chosen for the family's home. The pool is sunken into the best place of the plot, the corner of the terrace. A beautiful view of the Finnish nature opens up in all directions from the spa, without any distractions from neighbors or other houses.
"In the end, the choice was really easy, we didin't even consider other brands. Drop combines quality and a beautiful appearance. It was also important to us that we could spend time with friends in the spa, which is why Drop's design stood out from other suppliers."

More pictures on Instagram: @ladonlumoa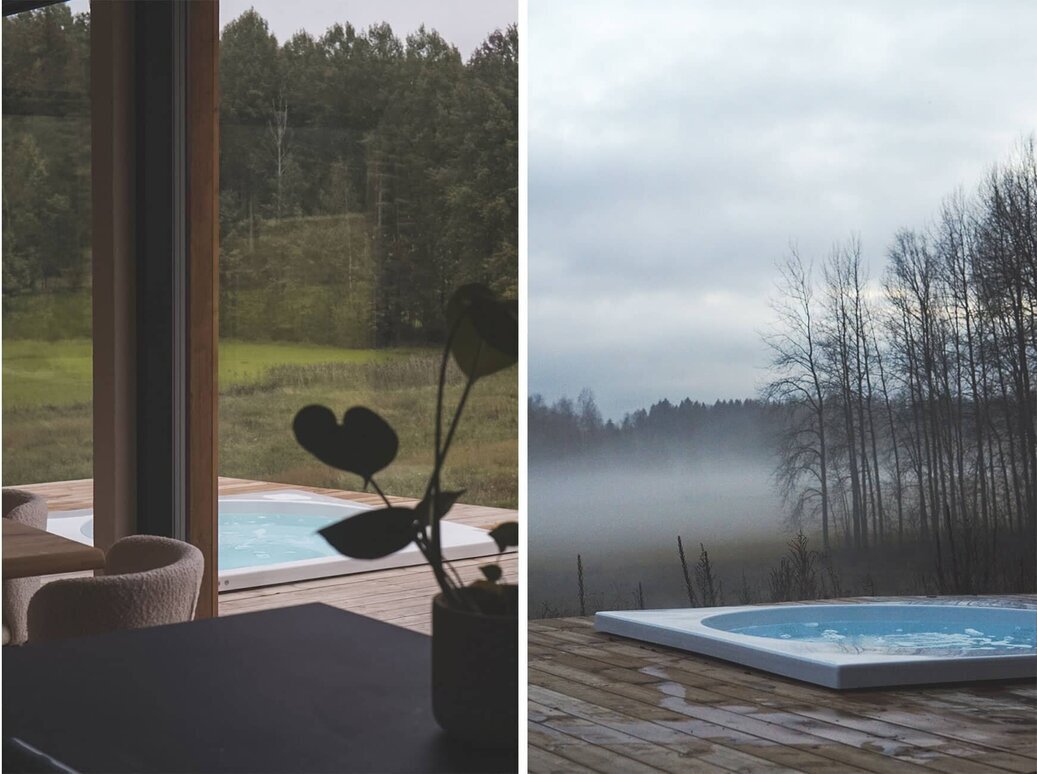 Pictures: @ladonlumoa